Fore and Aft Surveyors Queensland, 21 years experience building and surveying yachts and power boats.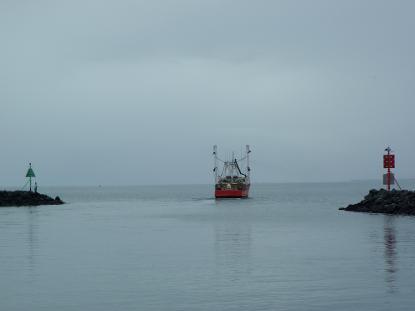 About Us
Drew Sayer is a member of the International institute of Marine Surveyors. He has been surveying and repairing boats for 28 years in Canada, New Zealand, Fiji and Australia. Drew frequently travels Australia wide surveying boats. He is based in Gympie, Queensland and is regularly surveying in Tin Can Bay, Maryborough and Hervey Bay. He also travels a fair bit to Bundaberg Port Marina, Gladstone,Yeppoon, Sunshine Coast, Lawries boatyard, Monty's Marina, The Boat Works Gold Coast and Brisbane. Drew is willing to travel anywhere and has surveyed boats as far inland as Nanango. Drew also surveys boats on the beach at Tin Can Bay and Hervey Bay. Drew also wrote a regular column for the magazine The Coastal Passage. www.thecoastalpassage.com. He has been published in the March 2011 Cruising Helmsman magazine and in the December 2011 issue of Owner Builder magazine.
Drew is also a Nace level one Coating inspector with extensive experience in sandblasting and painting live gas lines in remote areas.
Services
Drew offers insurance surveys and pre-purchase surveys both in and out of the water. Drew is able to do moisture readings on your hull and complete vessel inspections while your boat is being built or repaired.
Contact us now! Phone Drew Sayer on 0419-042-558
or facebook fore-aft surveyor
Qualifications
Drew Sayer did a 9000 hour boatbuilding apprenticeship at Mike Muir Boatbuilders in Wellington New Zealand. He has a diploma in Marine Surveying from the International Instituite of Marine Surveyors. Drew is also a NACE Level One Coating Inspector, with ten years experience in the gas pipeline industry. Drew has owned and sailed four yachts in three different countries. He has been involved in the marine industry for 21 years doing a variety of repairs and fit outs. Drew has also been involved in building a Beale 47 yacht, Muir 27 yacht and a Roberts 25 junk rig. Drew currently sails a Volkscruiser 9.9m on the east coast of Queensland.
Testimonials
"Flew Drew to Sydney for a Pre-Purchase survey and then he helped sail her back to Brisbane...perfect" -- Darren Janes, Hervey Bay
"Drew found some serious faults luckily, so I negotiated a better price" -- Erik Gastelaars,Caboolture River