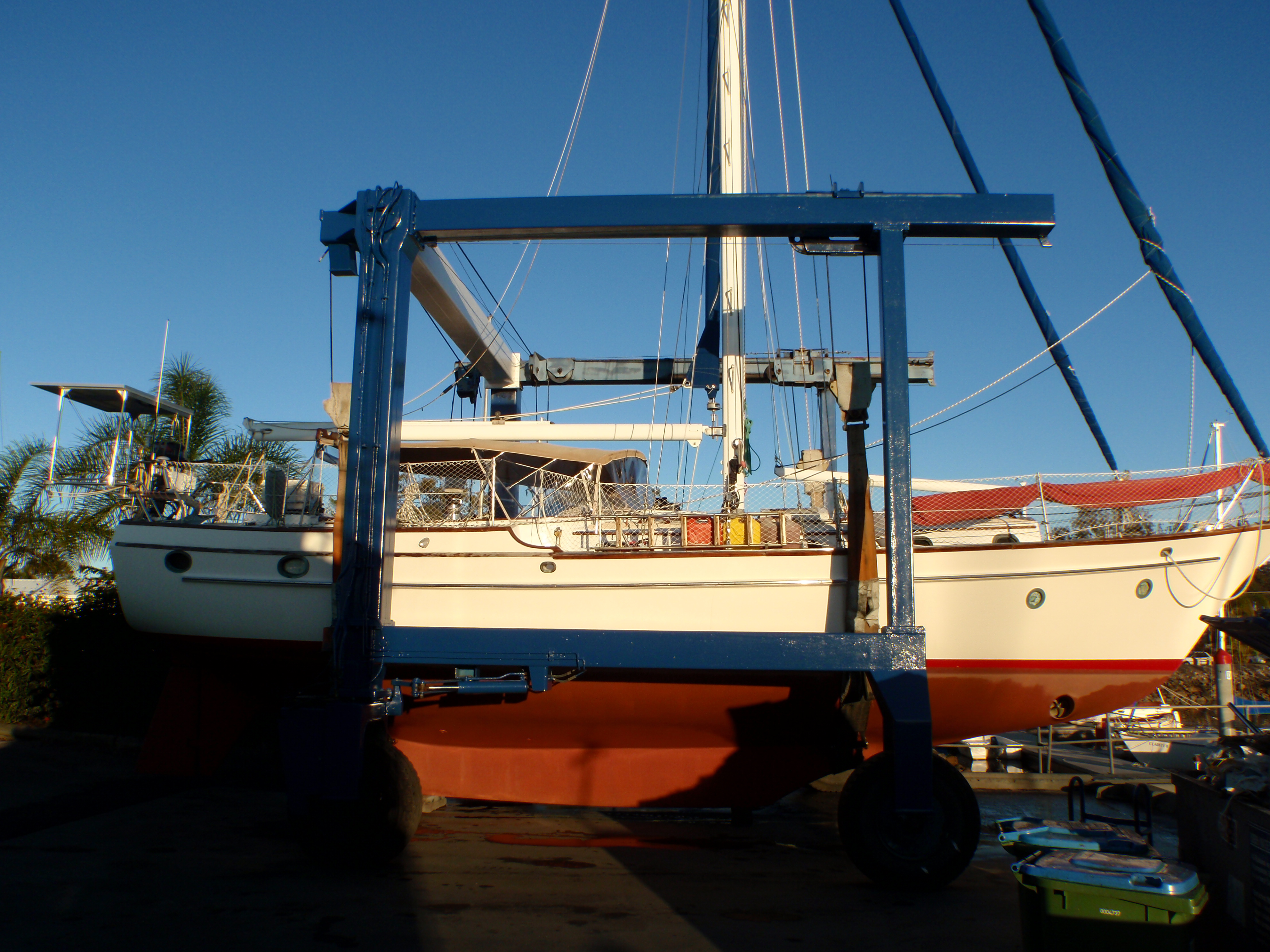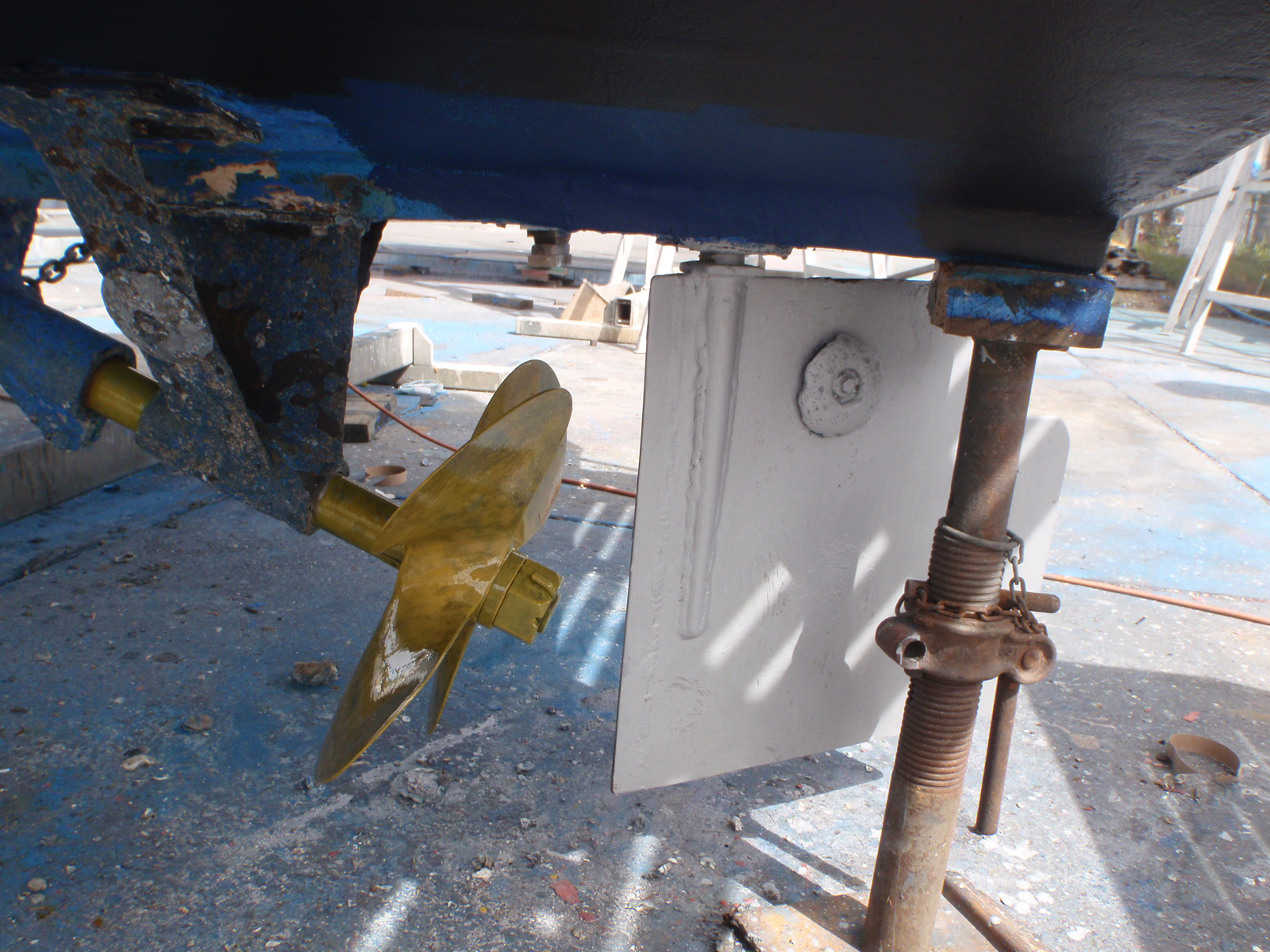 First things first give me a call on 0419 042 558 and discuss when I am available and the price of the survey. The next thing is to call the slipway and organise a time to be slipped. I am more than happy to do a survey on the beach as long as I have good access to all the hull and fittings. Both Hervey Bay and Tin Can Bay have good beaches for putting your boat on. Why out of the water? Well, most insurance companies want photos of the boat out of the water and really without seeing below the waterline is a bit like buying a car without looking under the bonnet. What I look for under the water is osmosis, flaking paint, cracked keel hull join, waterlogged rudder, loose cutlass bearing on the shaft, loose shaft bearings, bent rudders (seen two last year!) and any sign of accidental grounding damage. I give the hull a good percussion test, looking for delamination and soft spots. The photo above showing the propeller and shaft cost the owner $4000 to replace when he bent them accidently. So an underwater inspection is a must.
Next is the topsides, I check for accident damage, old repairs, flaking paint, loose belting, duckboard attachment, bow fitting attachments, exterior condition of portholes, soft spots and just general structural soundness. Generally, the main problem is faded gel coat.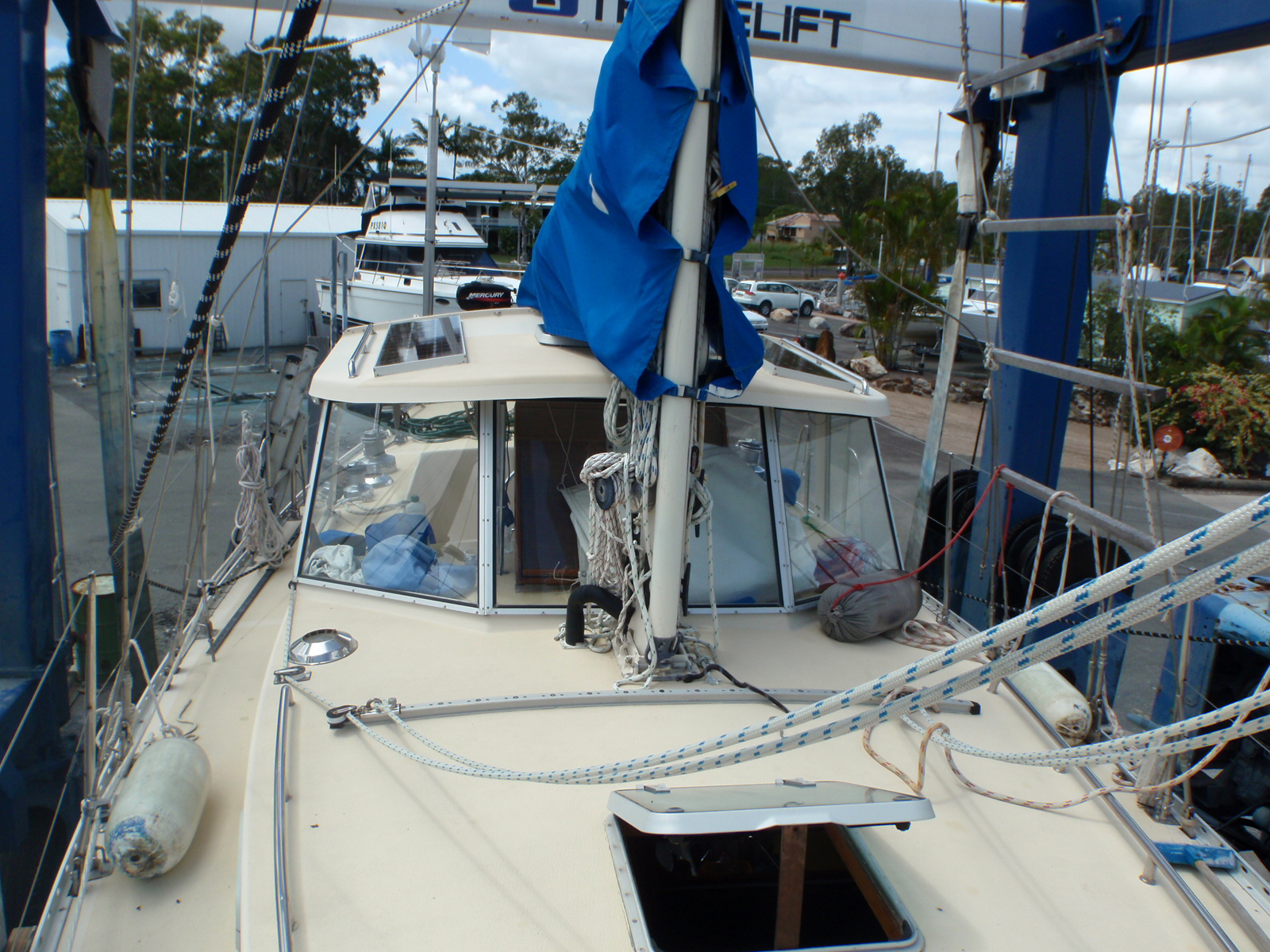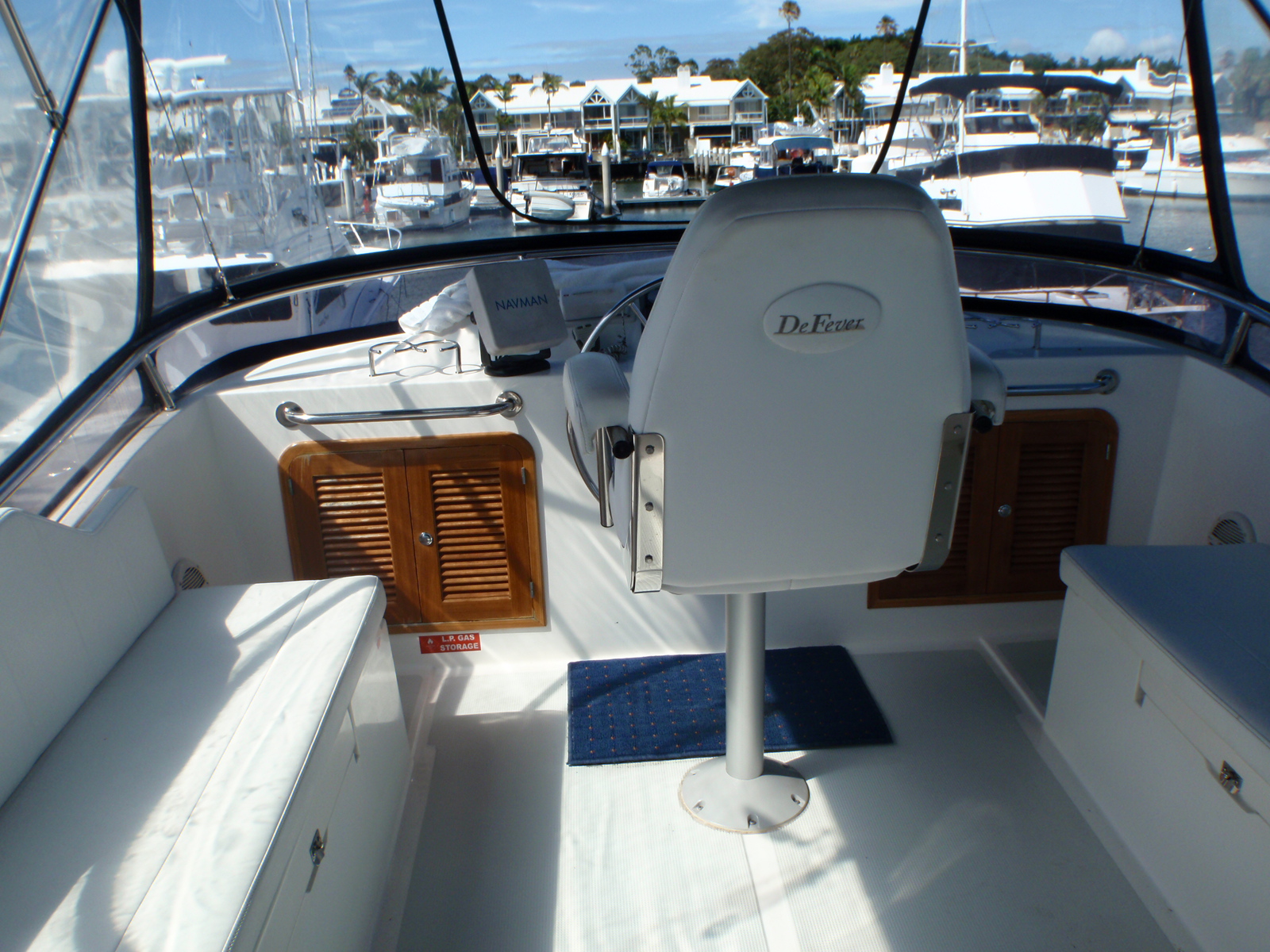 Next is the deck, usually I do this in the water, so then you only have to pay for an hour out of the water at the slipway. Starting from the bow and working my way aft I check the roller Furler, anchor roller, anchor winch, anchor locker, bow rails, then cleats/bollards, stanchions, portholes, deck fittings, hatches, mast step and mast to head height, goose neck fitting, stays, chain plates, dodger attachment, stern rails, gas locker, davits, lifelines, rudder/wheel, winches and companionway entrance. A power boat has less to check on deck, but generally there is the fly bridge to check as well. I am always looking for worn fittings, loose fittings, cracks on deck and any other structural weaknesses. I give the deck a good percussion test to check for soft spots.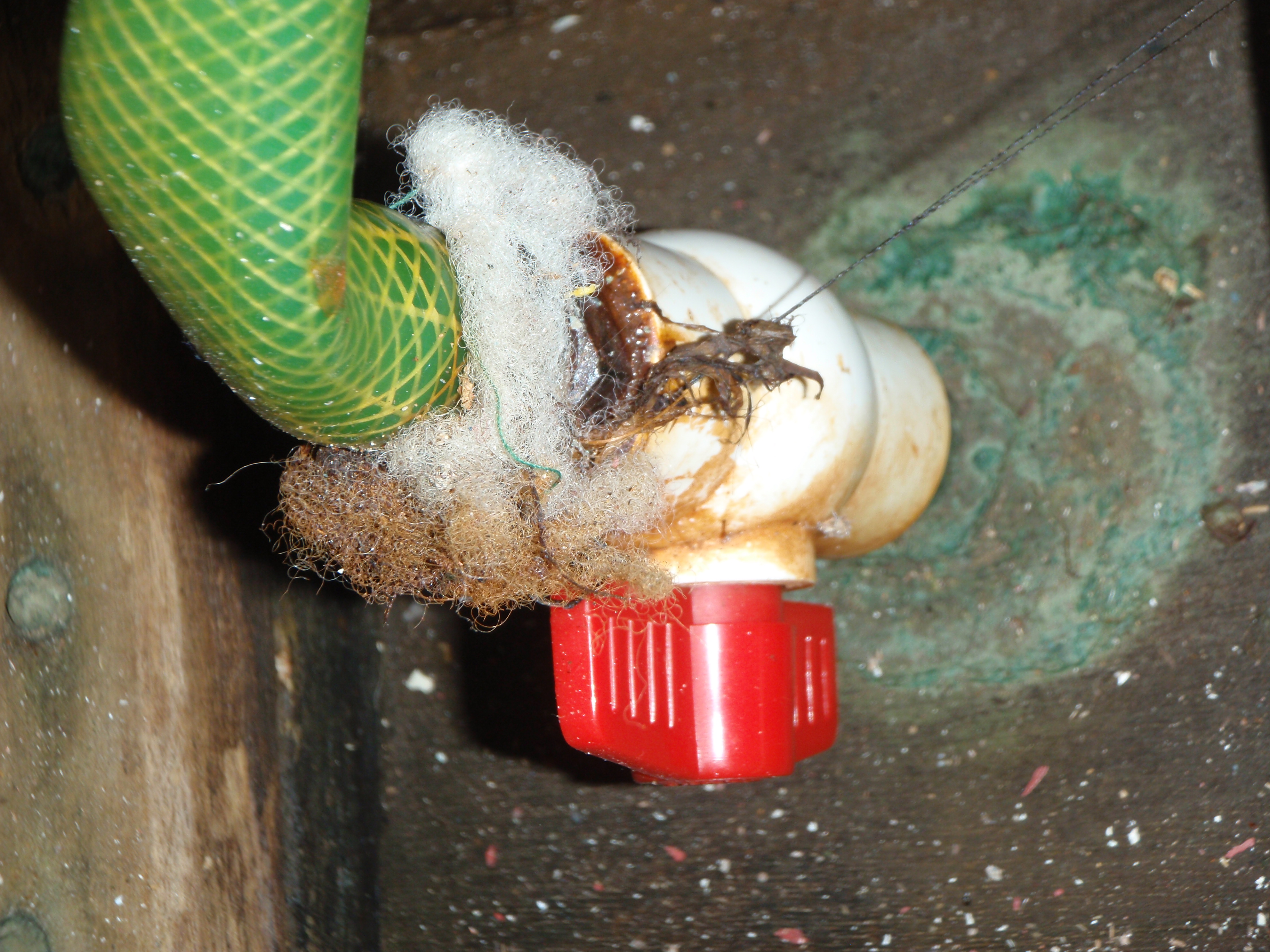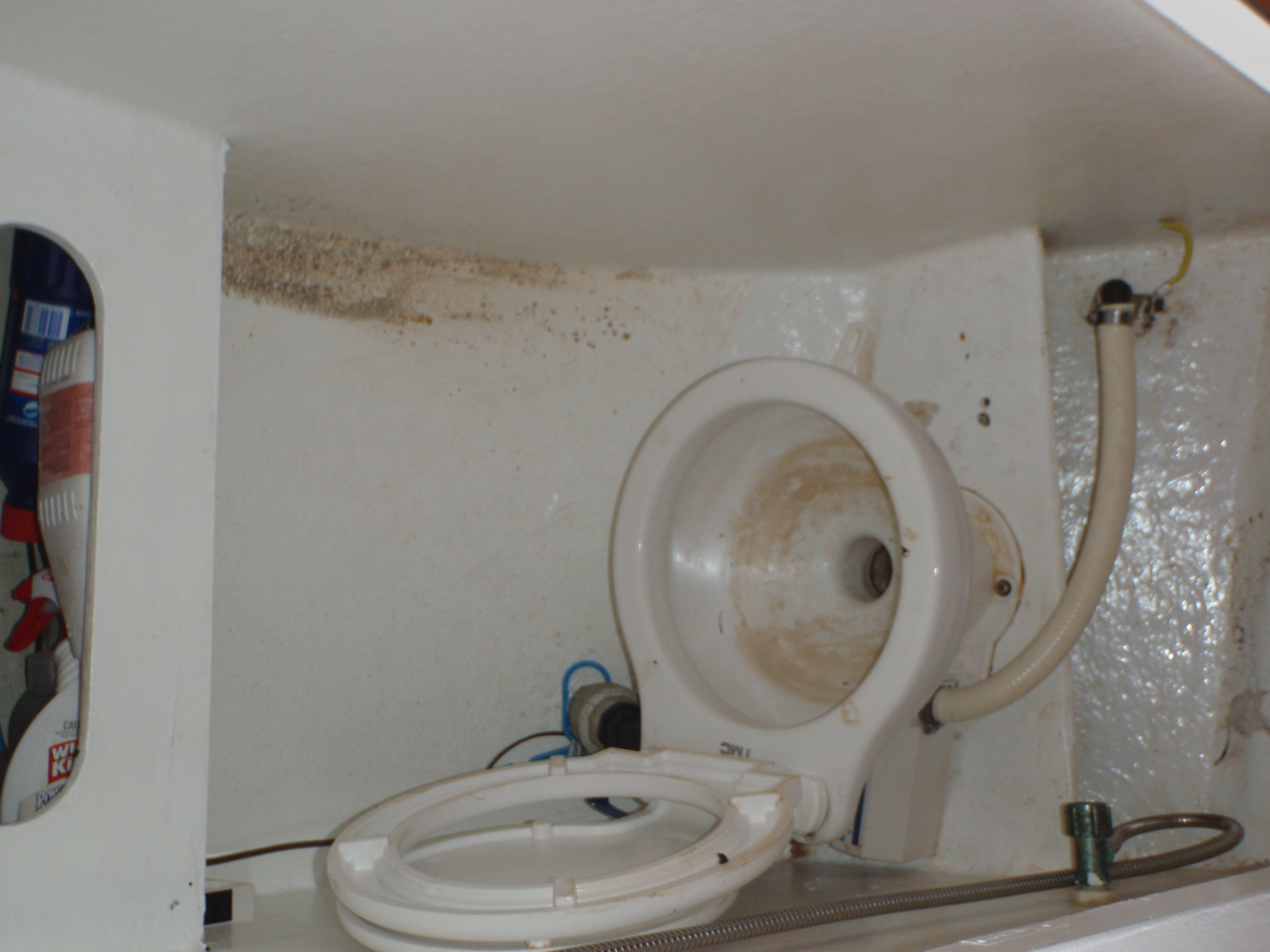 Now for the interior this is always the best bit as you never know what your going to find from really bad skin fittings to toilets that have not been cleaned in ages. (this one still had shit on the outside of the bowl) I usually start at the bow and work my way aft. What I am checking is all the fiberglass tabbing on the bulkheads and furniture, dry rot, leaks, damaged furniture or fittings, condition of interior, what equipment is on board, bilges clean or dirty, bilge pumps, mast step, upholstery condition, porthole interior condition, doors/drawers open/close, cabin sole condition, chainplates, skin fittings condition open/close, and just general upkeep. Usually, the exterior tells you a lot about the interior before you even step on board.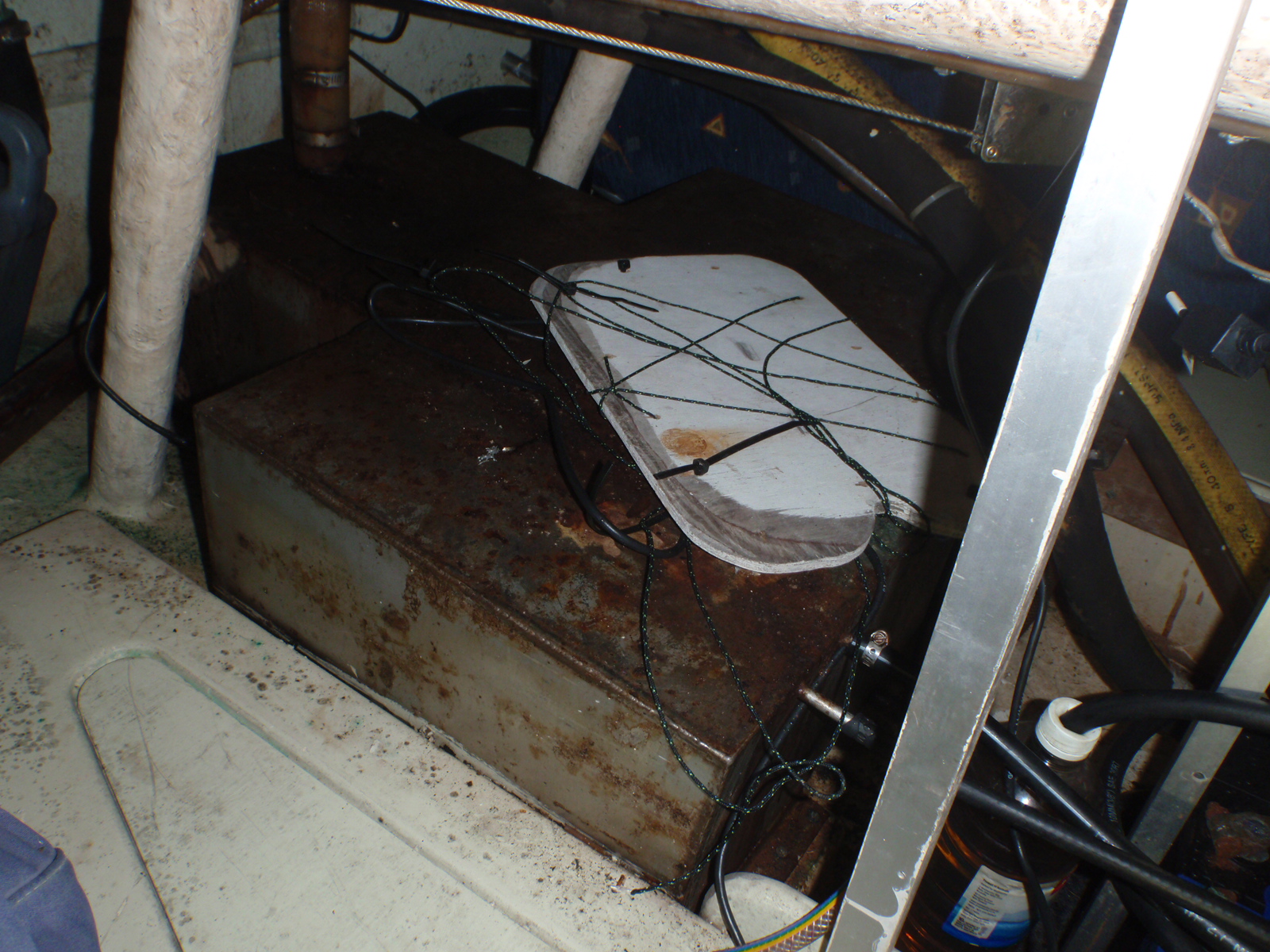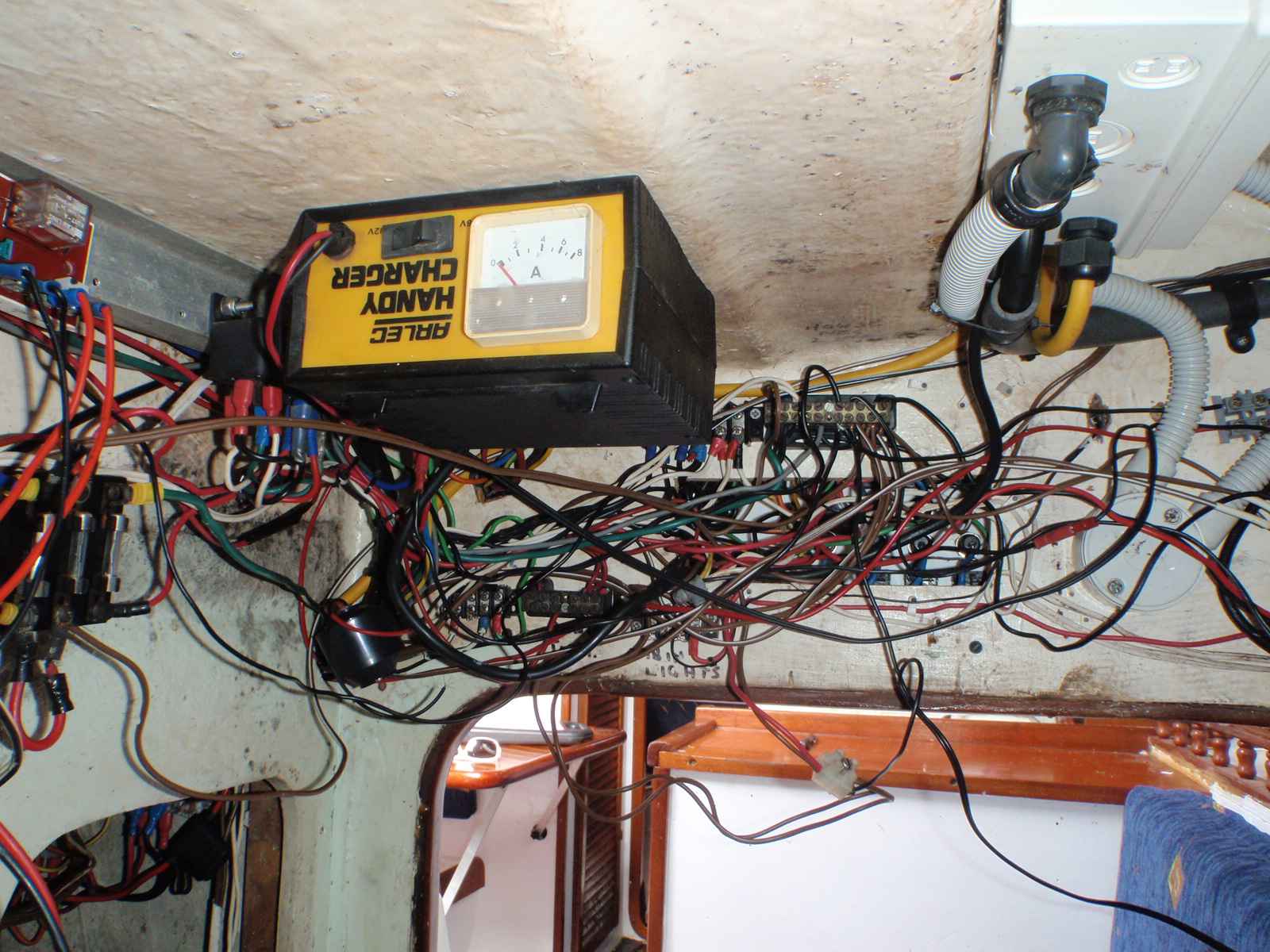 I am no mechanic or electrician, but I still can spot a bad engine installation or a bad wiring job. If you look closely at the photo on the left at the bottom right-hand corner is a two-litre soft drink bottle. This is the fuel tank after they had problems with the main fuel tank, so they started to use this.......it worked so well they left it there and now use it as the spare tank!! The wiring was the same story just a shit fight and I bet half the wires were obsolete. I check the engine bay and wiring, although I am not qualified after 32 years in the industry, I have a fair idea what I am looking at. The best thing I like to see is a clean engine with new filters and a clean bilge under the motor. For the wiring I like to see neatly labelled and nicely cable tied together and looking professional, not like that dog's breakfast above.
Thanks